With expertise in heavy lift and specialised transport engineering, the Concord engineering team can serve customers in all industries, whether it be for engineering support as a standalone service or as a more extensive project component.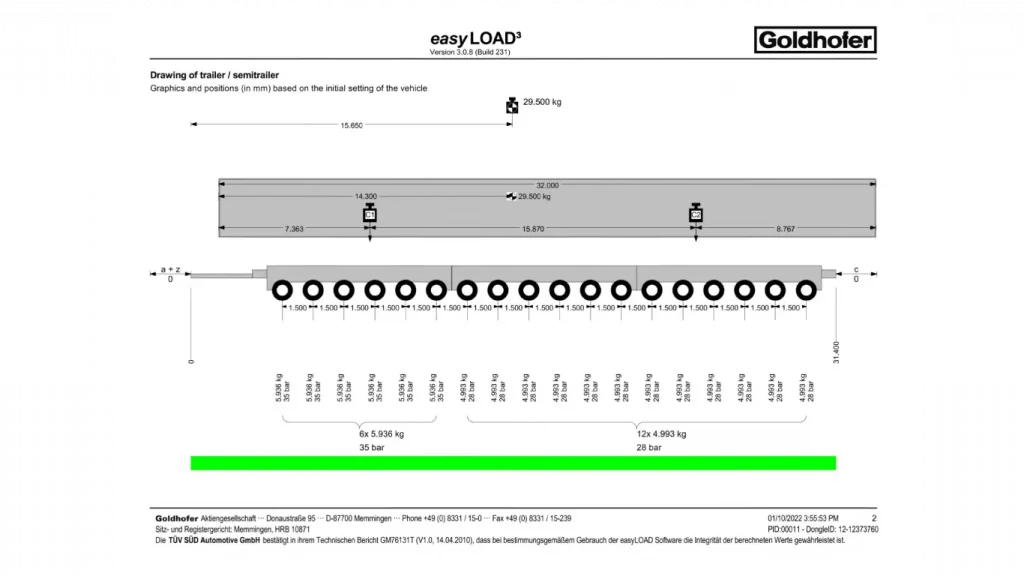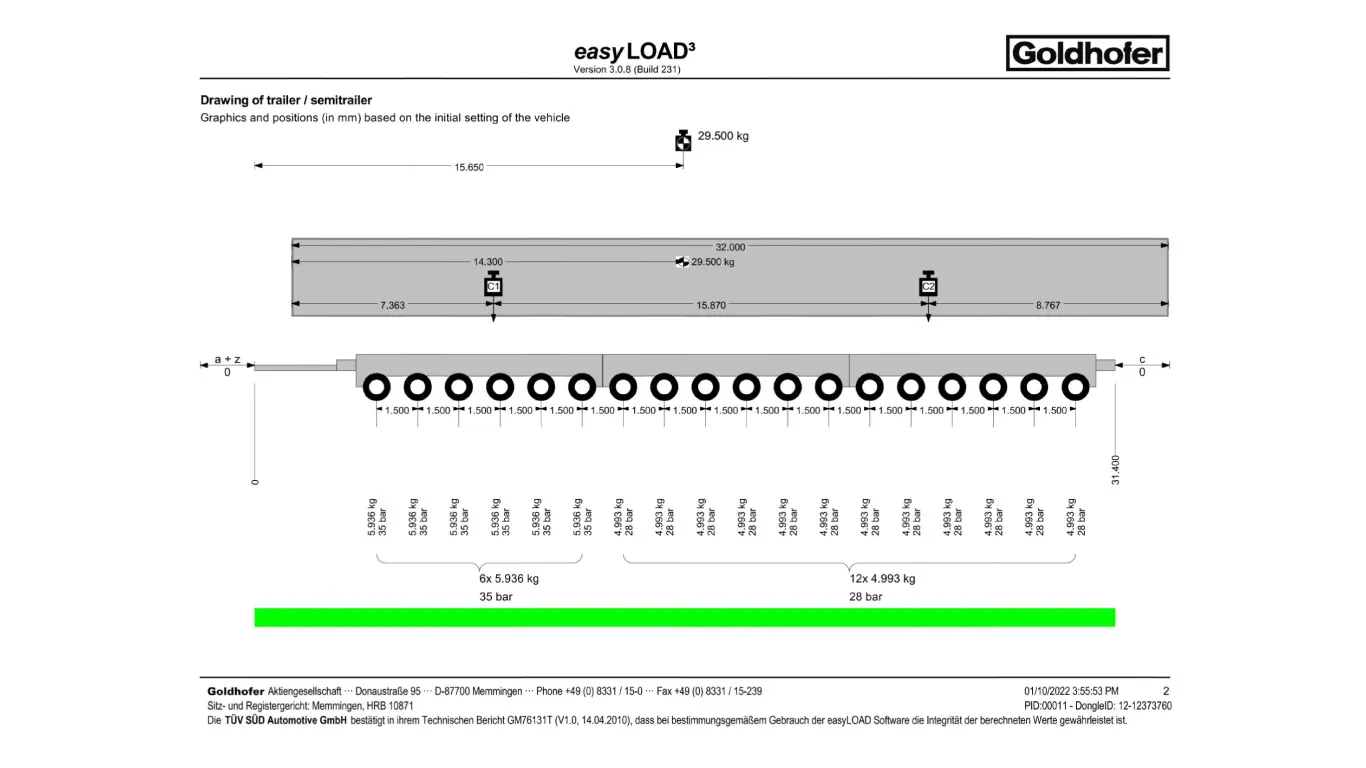 Each of our heavy lift projects is engineered internally by a team that collaborates closely with our clients to create tailor-made solutions that meet each project's unique needs. Whether the tasks are big or small, it is always best to take them on together. We embrace tasks that challenge us, and thanks to the team's knowledge and expertise, we succeed at even the most testing assignments.
Our vast equipment fleet enables us to provide a factory-to-foundation service; consequently, our engineering expertise is essential to completing any project.
Route analyses and surveys
Our engineering staff provides project support by completing driven route surveys and desktop route reports. In order to find suitable routes for abnormal load freight, we initially use mapping. If necessary, we conduct a driving route survey to find any obstructions we would need to move and any overgrowth that needs cutting back to give way for the heavy lift freight. Along with assessing pinch spots and the height of overhead cables, challenging portions of the route will be documented.
Then, swept path analysis will be carried out for any intersections or crossroads along the route that may present difficulties due to the abnormal load. Our engineers will model the heavy lift equipment moving through these portions to ensure the route is feasible.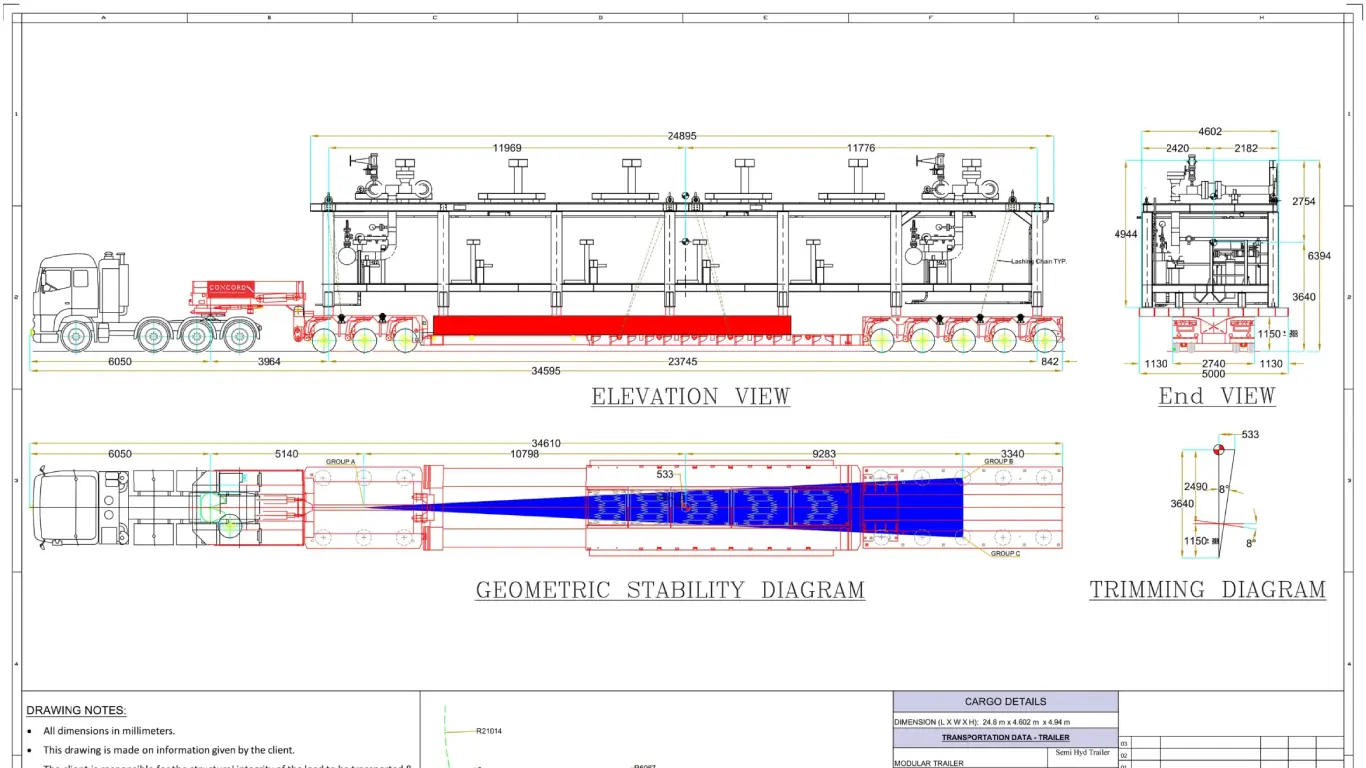 Route reports, surveys, and swept path analyses
Producing risk assessments and method statements (RAMS) for all operations.
Designing and engineering bespoke heavy transport solutions and arrangements.
Managing all elements of the abnormal load permits required for the project.
Designing and engineering overbridging solutions for structures along the route.
Designing fully engineered lift plans.
Specifying and supplying the lifting tackle.
Designing and fabricating lifting frames and lifting equipment.
Load testing and proof testing equipment.
Weighing exercises and mass calculations on large items.
Leverage our experience and expertise with integrated shipping, logistics and marine services tailored to meet your needs.